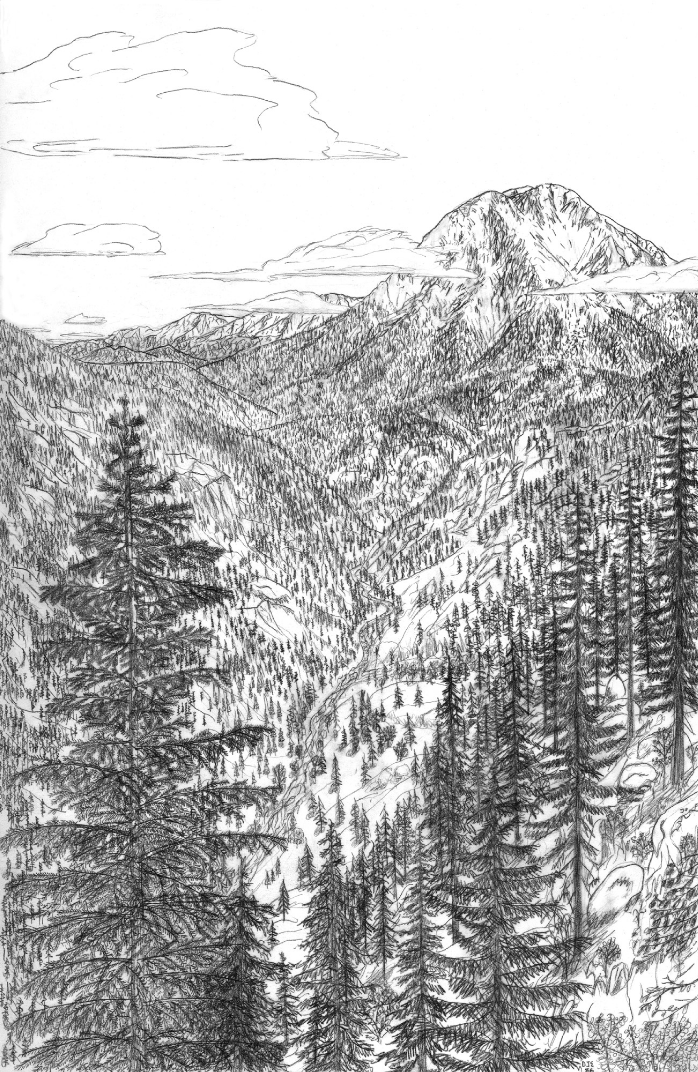 In the Realm of the Mountain


The first glimpse of the peak
always takes the breath away,
looming in the distance,
reigning
tall
over its domain.
Majesty,
splendor silent.
Scarred from battles past,
like an old warrior laying down to rest,
it cloaks its weary form under a
tattered mantle of forest,
watching
with unspoken wisdom
the young life around it.
The forest and the meadow
and the life that moves
sound of youth and renewal,
a choral sung on a stage of stone.
They heed not the wisdom of the rock.
The water is of both worlds.
Elemental and eternal as the stone,
yet it conspires with the sun and the wind
to foster life
and to erode,
always eager to erode.
But,
in the realm of the Mountain
all eyes raise to the peak,
reigning
tall
over its domain.
water bends its way
to the rule of the rock,
the sun cannot penetrate
the shadow cast long over the valley,
and the wind swirls and storms as it may,
but it too,
obeys
the Mountain.
Drawings, poems & music © 1986 David Erskine
info@pineshadow.com
Oakland, California