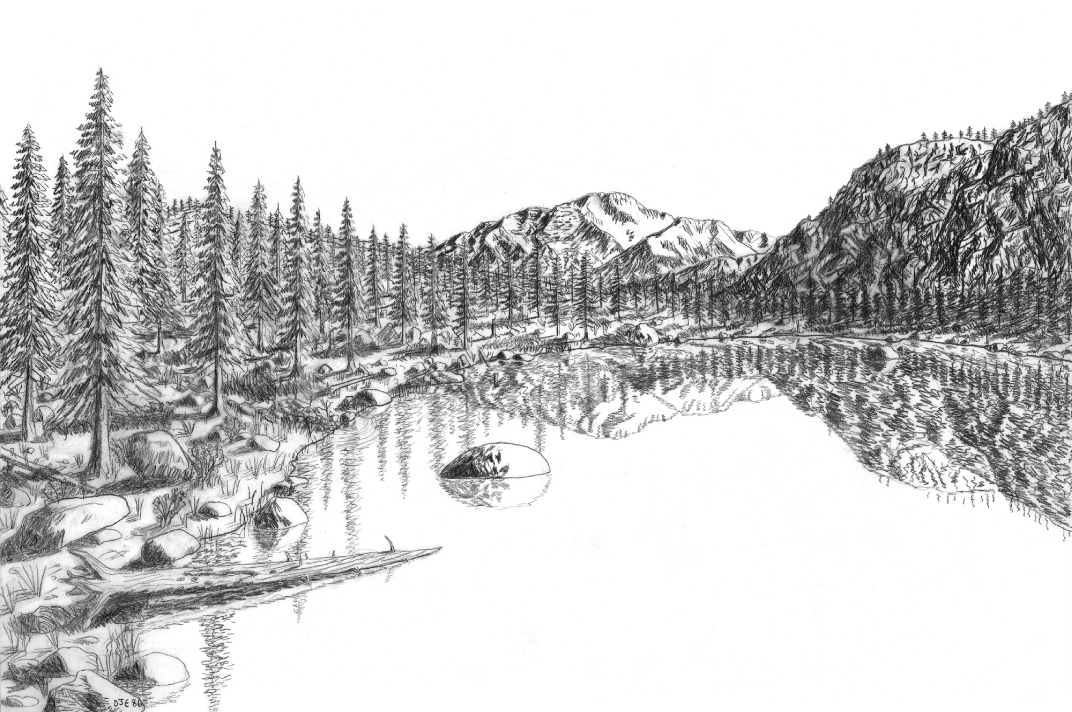 Reflections on an Alpine Pool
Shhhhhhhhh . . .
quiet.
In the morning early,
the sun peaking over a rock wall above,
beginning to warm the air
in hues of yellows,
I take a walk along an alpine pool,
its surface asleep
and free of ripples.
Colors
of white and green,
rock and leaf
begin to dance
as I send out
circles,
touch my toes
to the icy water.
From trees along the shore
across the way
drifts the sound of a woodpecker,
knocking for breakfast.
From stone to stone around the shore
I bounce,
a little boy.
As quiet as crackling twigs can be
I join the bird
beneath his tree.
The sun on my face,
turn–
warm my back,
what a glow I feel
inside.
Heading back toward camp
I indulge myself.
A heavy stone hurled high
shatters awake the water
waves of
water
waves of
water
waves . . .
until it falls asleep
again.
Drawings, poems & music © 1986 David Erskine
info@pineshadow.com
Oakland, California