info@pineshadow.com
Oakland, California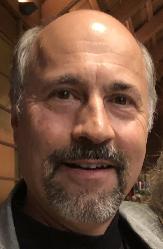 After performing Riff on Pachelbel Nov. 2018
Reviews of CD Mist (2019)
I love the March Rain, what a delicate and free-flowing charming piece!! It's a perfect piece for relaxation. For me, the Riff on Pachelbel was one of the most memorable from your previous CD, and you have really made it even more colourful and melodious! It's almost like you can attach a verse to your melody. I enjoyed listening to it very much! In Winter, I hear few grim moments in otherwise beautiful winter scene full of longing for memories of the past. The acoustics is fantastic in this church! —Chihiro and Peter K.
I'm sitting in my studio on the hill in my little forest and listening to Mist. March Rain is my favorite and is just perfect for this beautiful day. Funny, I have always admired George Winston, playing his music barefoot on a 9 ft concert grand or old upright with his unique style that is outgoing and inspiring and fresh. March Rain and your playing of it, in some obtuse association, reminds me of him. —Noel B.
I am really enjoying your CD. I listened to it several times this evening-- it is perfect music for the sunset hour!. I own hundreds of CDs but I keep a separate much smaller stack of CDs that I know can almost instantly put me in a better mood and I have added your CD to that more select collection. —Paul H.